💝Year Round Wreath for front door. Enjoy all year long, never goes out of style. Will add charm and merriment to your decor!💝
❤️What a beautiful way to welcome folks into your space!❤️The fall wreath is the most classic front door decoration this fall! 🔥The perfect combination of Farmhouse, Country, and Rustic in one wreath to adorn your door all Autumn long! 🏠 Enjoy autumn, never going out of style. Will add charm and joy to your decoration!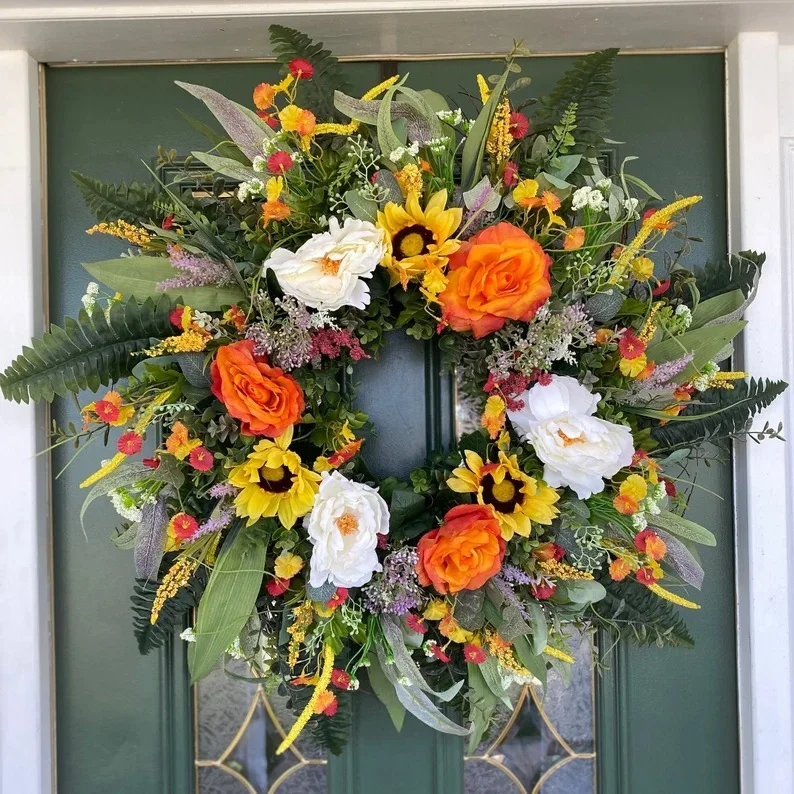 💖It is a breathtaking, splendidly gorgeous wreath. You will be proudly hanging it on my front door tomorrow to honor the wonderful fall! It can be enjoyed from spring/summer into the early fall season. I can't begin to tell you what a beautiful wreath is. When people come to my door the first word is how beautiful this wreath is! All expectations met! Really brightens your front door.
Vibrant and Elegant Designer fall Wreath, featuring an abundance of florals and botanicals, that is exquisitely detailed for a stunning finishing touch to your fall and halloween front door.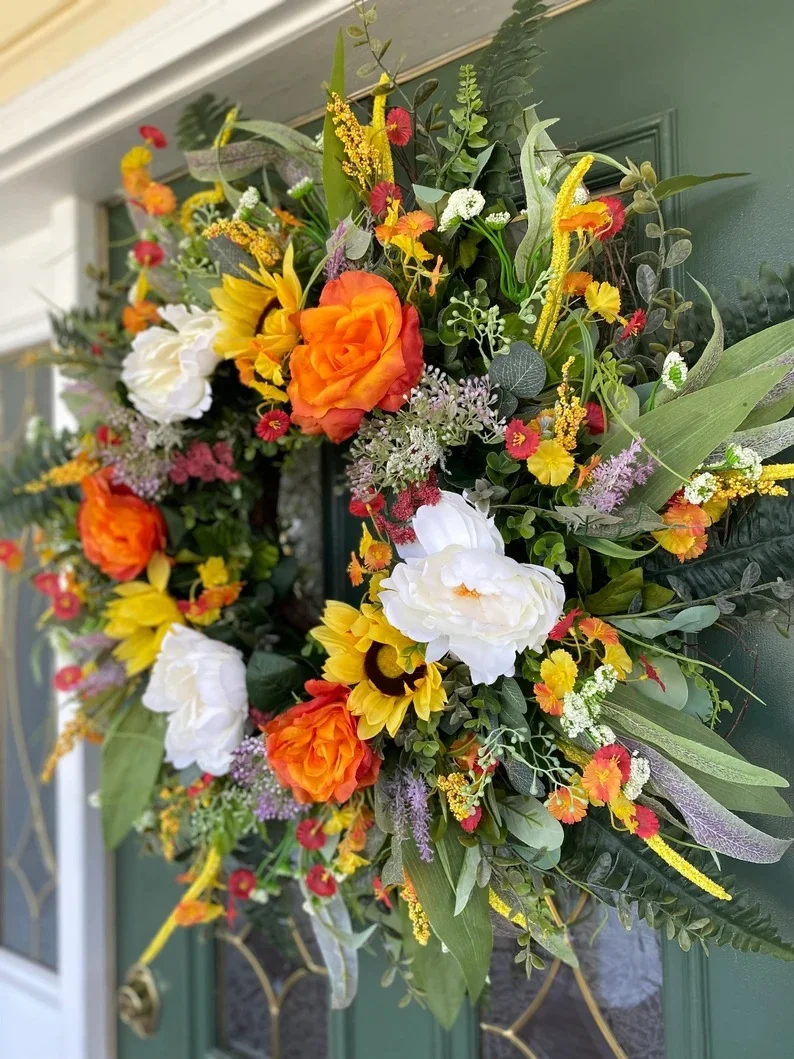 This beautiful eye-catching wreath with pink, purple, and yellow buttercups, and a lot of eucalyptus greenery will look bright and lovely on your front door. This is such a lovely addition to my home. I love how it makes my front entryway so springlike and welcoming! For the cookie-cutter garland, this is a novel feature.