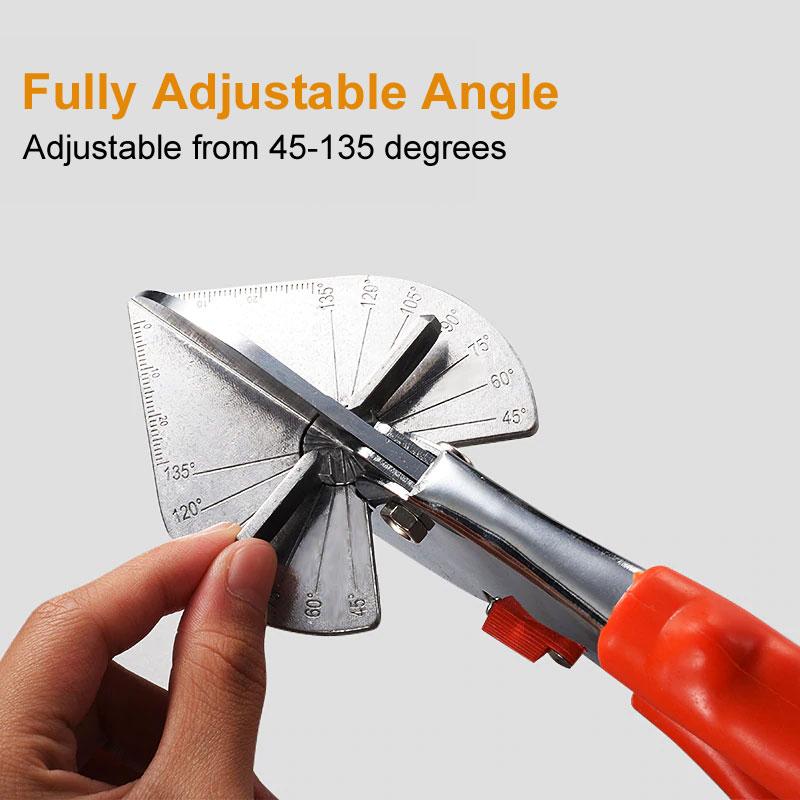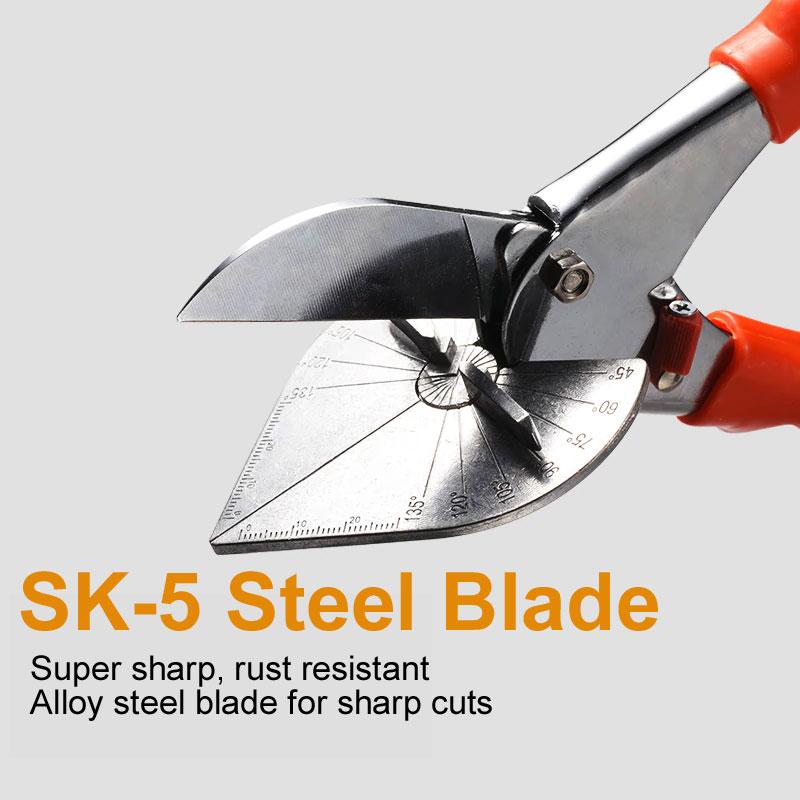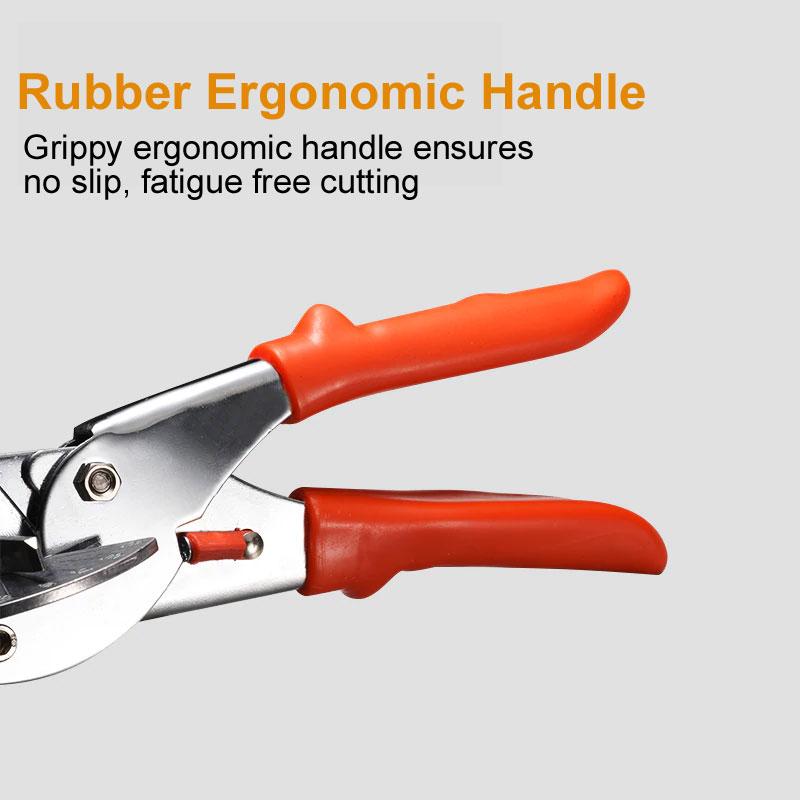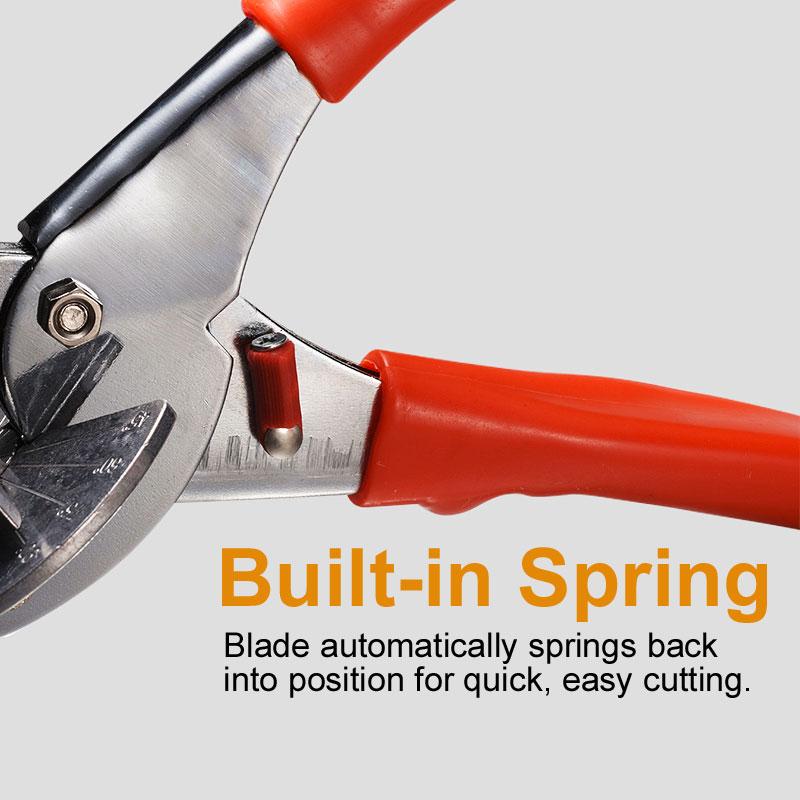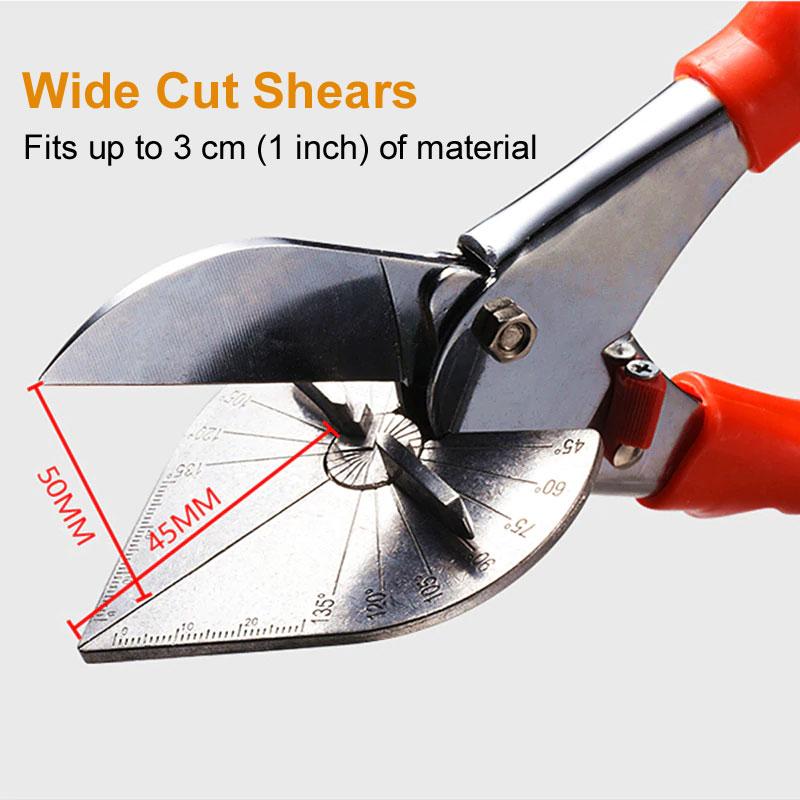 Item ID: M3131
You Won't Waste Time or Materials With Our Quick-Cut PVC Mitre Shears
Gone are the days of having to set up and tear down chop saws or mitre boxes just to cut a few pieces of PVC, PPE or PE pipe.
With our quick-cut PVC shears, you can have fast, accurate mitre cuts in a snap!
Whether you're cutting PVC, PPR or PE piping our quick-cut shears will get the job done faster, with less waste and with less mess.
Before our innovative multi-angle locking mechanism was introduced, tradesmen and DIYers were forced to invest in expensive equipment like mitre saws or use cheap out-dated technology like flimsy plastic mitre boxes and hand saws. Both of which cost more, are less accurate and create fine plastic dust which can be harmful to your health.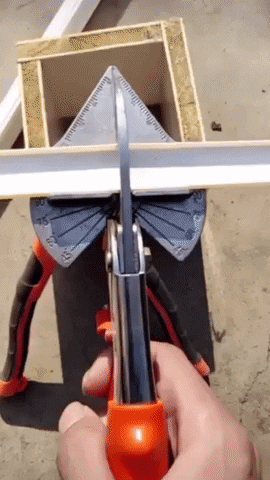 How easy is it to use our quick-cut mitre shears?
Turn the angle selection lock to the desired angle
Place measured piping or trunking at the point to cut
Squeeze
That's it, you're done!
We've even taken the time to outfit our shears with disposable blades. If you've used your shears until they're dull, simply pop the old blade out and a new blade in to continue working.

Package Contents:
One pair of quick-cut PVC Mitre Shears
One SK-5 steel alloy blade
Additional Details:
Suitable for cutting PVC, PPE and PE plastic under 3 cm's (1 inch) thick
Cuts angles from 45º-135º
Non-slip ergonomic rubber handle
Ultra hard SK-5 steel alloy blade
Ideal for cutting window gaskets, picture mouldings, plastic trim, cable trunking, tubing and conduit
Not for cutting metal or stainless steel
45mm cutting length, 50mm cutting depth