NEED A TOOL FOR TWO MEN JOB?
Have you ever need someone's help? This unique tool will be your extra hand.

HOW DOES IT WORK ?
This tool can lift up to 100kg (220lbs), suitable lifting tool for installing windows, doors, cabinets, storage systems, cold storage counters, ventilation systems, and more!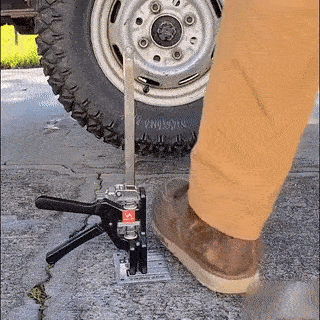 EASY TO USE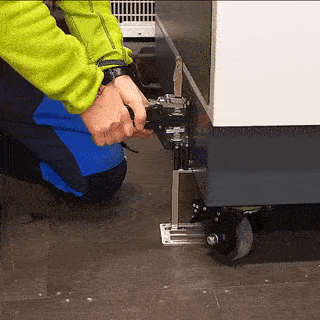 STABLE AND DURABLE 
Hardened stainless steel/aluminum
A pair of Capacity: UP to 100 kg / 220 lb
Operation range (mm): 10-100
Standard base (mm): 60 x 185 x 80
Mounting holes for safe operations
Weight: 0.65KG
CAN BE USE IN ANY SITUATION
Help with craftsmen in most industries. For fixing, supporting, squeezing, and regulating various items. Ideal for installing doors, windows, storage systems, refrigerators, ventilation systems, and possible things.

Say goodbye to long hours of moving furniture and heavy equipment because you got the job done quickly with this amazing Labor Saving Arm!
** LIMITED ITEMS AVAILABLE IN STOCK & NOT SOLD IN-STORE **
CLICK ADD TO CART NOW TO ENJOY THE EFFORTLESS